Pursuing simplicity has become a spiritual oasis in the spiritual world of many modern people, which makes the minimalist style all the rage. Minimalism makes people return to pristine and quietness, keeping everything simple, including your wardrobe. On this beach vacation, you can rely on Attraco to simplify the look, from long-sleeve rash guard to plain swimsuit, to create a simple, comfortable and versatile beach look!
There is no need to follow the latest trend. Simple clothes can also be stylish and have purely artistic.
The Classic Black And White Design Is Timeless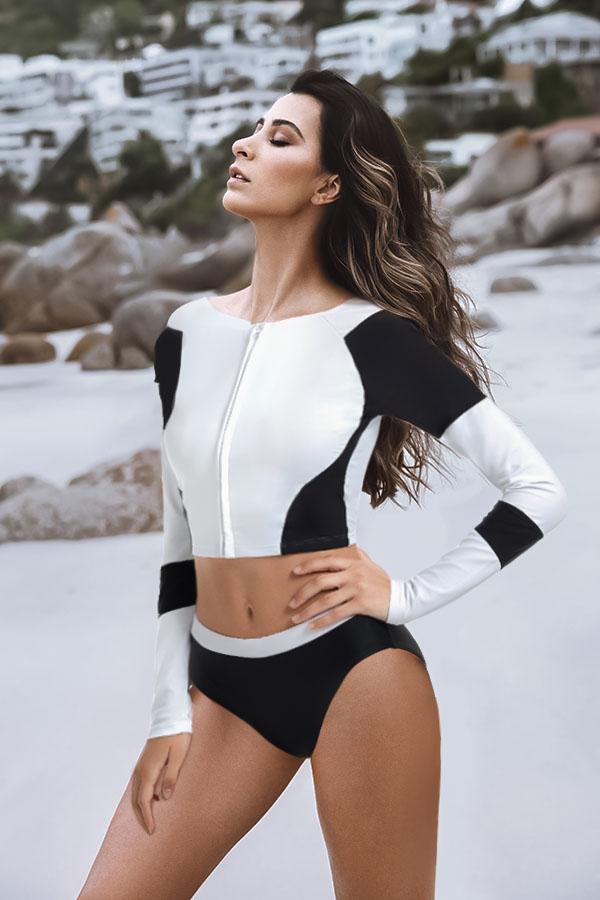 If you choose a minimalist look, it is easy to think of white and black at the first time. The sparks of the collision between black representing rationality and white expressing emotions are intriguing. That makes these two colors play an essential role in clothing design, especially in the current pursuit of simplicity, purity, and a quiet environment. Hence, the black and white style is a classic theme. With its advanced color blocks, this Color-Block UPF 50+ Long Sleeve Zip Cropped Rash Guard allows you to balance between excellent and elegance and thus has modern minimalism. In addition, it can resist ultraviolet rays and protect your skin from sand, providing comprehensive assistance. As a result, you will save time and prepare for travel without worry.
Understated And Elegant Pure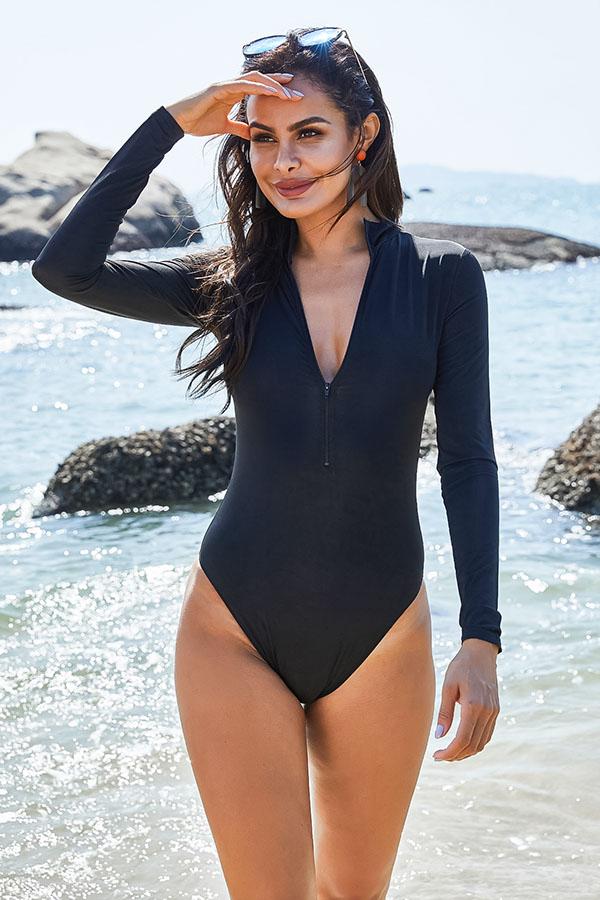 The easy way to create a minimalist look is to give up any color. This Black Mock Collar Zip Long Sleeve UPF50+ Rash Guard enhances your basic style with soft fabrics made of recycled elastic fibers. It is very suitable for you who like a laid-back atmosphere. The high leg and cheeky design creates perfect leg exposure, breaks the monotonous black background, and makes your skin the color of decorative swimsuits. This is a battle uniform perfect for water sports enthusiasts.
Bright Colorblock Enlivens Life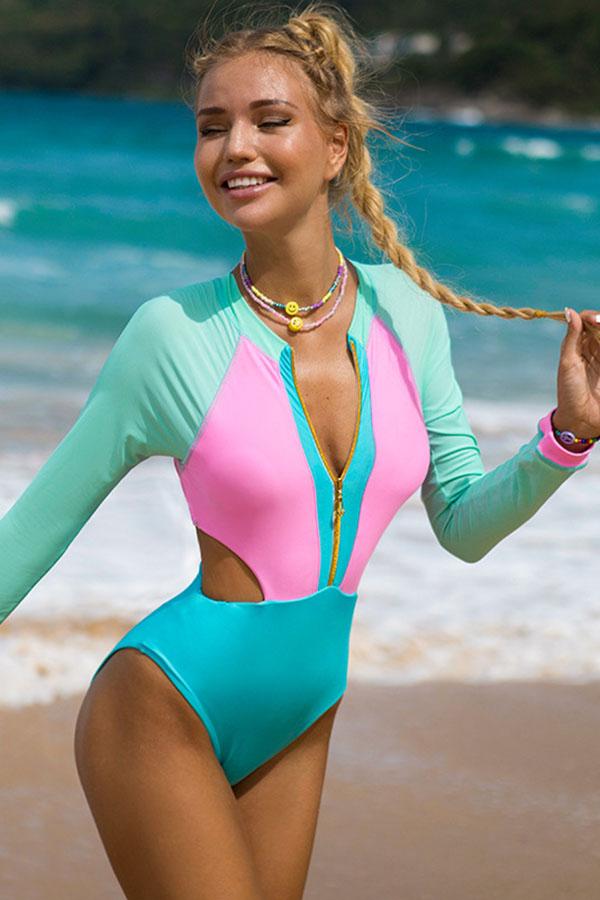 Minimalism does not mean boring. If a monochrome swimsuit seems too simple for your taste, then cute and bright color blocks are a better choice. This Colorblock Cut Out Zip Long Sleeve UPF50+ Rash Guard brings back the fashion of the 80s. It uses bold color-blocked panels to blend pink and green into a charming hue. It looks adorable against dark skin tones. The cut out on both sides visually highlights your graceful waistline. Simple design and bright colors are the dreams of lively minimalists. We recommend that you wear this swimsuit to the beach bar for a glass of rosé after sunbathing.
Simple Pattern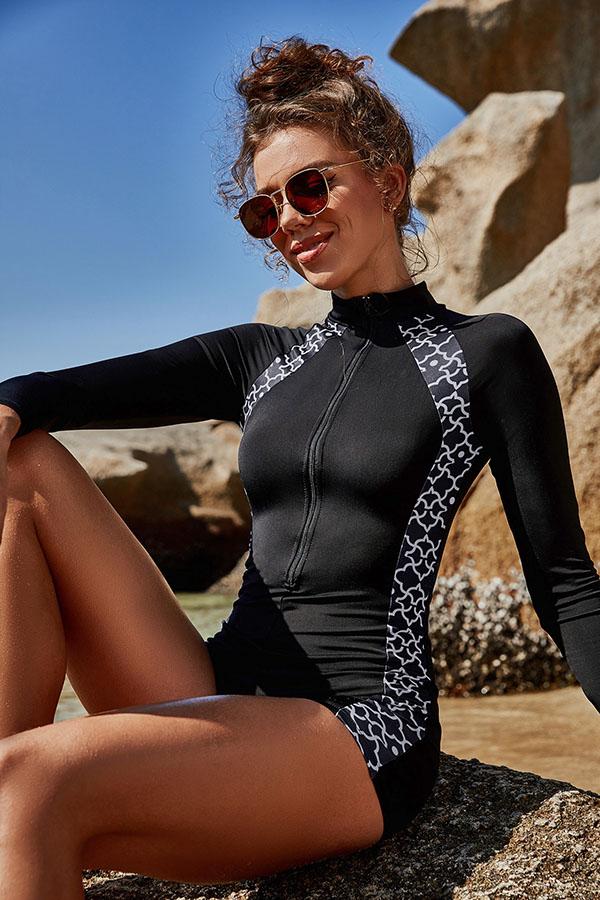 There are no gorgeous details, but it also creates a refined and elegant style-Moroccan Print Mock Collar Long Sleeve UPF50+ Rash Guard. If you are both a conservative and a purist who doesn't want to mess things up, this swimsuit is your exclusive customization. The unique print is the finishing touch to this beach look. The boyleg and long-sleeve design give multiple coverages, so there is no need to worry about exposing too much skin. The built-in soft pad provides you with comfortable chest support. Everything is as perfect as your beach holiday!