Filters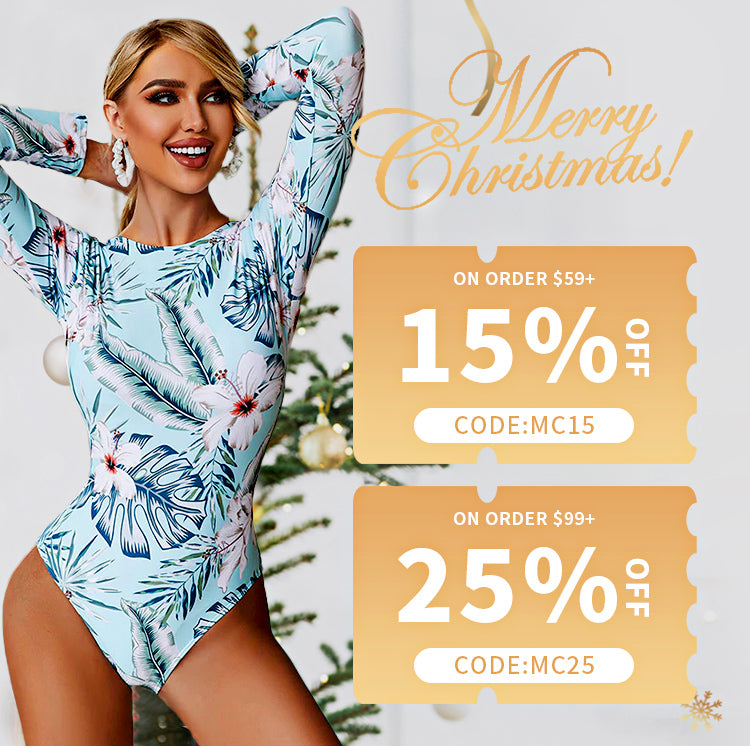 Surfing Suit
SURF WETSUITS FOR WOMEN & GIRLS
From the start, ATTRACOSPORTS has been devoted to crafting performance surf products that empower women in and out of the water. We noticed that wetsuits always seemed to be black and mundane, and knew there was room for improvement! Our goal was to construct wetsuits suitable both for performance-based watersports but also stylish enough so you look good while doing them. As a result, we established an array of women's wetsuits with striking cuts, silhouettes, colors and designs that make it easy to maintain a unique aesthetic even when you're pushing your competitive limits. Outshine the others each time you dive in and choose from ATTRACOSPORTS exclusive selection!
One Piece Swimsuit, Sports Swimsuit, Rash Guard
ATTRACOSPORTS WETSUITS ADD SOME EXCITING NEWS TO THE LINEUP
When it comes to women's wetsuits, there is no debate about which brand is best: ATTRACOSPORTS. Our suits are designed with high quality water resistant materials and warmth technologies, to ensure that performance is never compromised in the water. As we believe that surf wetsuits should be lightweight, sturdy and comfortable, so you can move freely on your board without sacrificing safety. Each of our wetsuits meet professional standards - if it's not good enough for our athletes, it won't make the cut for regular customers. We want you to feel confident and secure while grabbing your surfboard each time you head out for a surf session; so when you shop with ATTRACOSPORTS you know that every detail has been taken care of.
ATRACOSPORTS HAS ALL THE WOMEN'S WETSUITS YOU COULD EVER WANT
When considering a wetsuit for surfing, much of your decision will depend on the type of climate you plan on surfing in. If you are looking to make waves in warmer weather, one of our 2mm wetsuits, springsuits, or sleeveless styles might be just the thing for you. But if cooler water temperatures are part of your reality, then it's time to add thicker options like 3mm wetsuits and full suits to your wardrobe. We have fantastic options no matter what type of surfer you are! Your style is just as important as the temperature when it comes to picking out a wetsuit. We have plenty of options that provide you with trendy alternatives to the traditional wetsuit. The long sleeve one piece and bikini springsuit make for great, stylish additions to your wardrobe. Our long sleeve springsuits are perfect for those days when you're looking for coverage without having to worry about the weather too much. And if ease of access is an issue, ATTRACOSPORTS has a variety of front and back zip wetsuits so you can easily get into your suit while still maintaining your own personal style.
ATTRACOSPORTS HAS YOUR FAVORITE WETSUITS FOR THE SURF SEASON
Are you ready to hit the beach in style? At ATTRACOSPORTS, we make it easy for you to buy your perfect wetsuit online. Our online store has a full selection of women's wetsuits, including awesome and unique styles. Plus, we provide information on how to choose a wetsuit and its thickness so that you can make an informed purchase decision. If you have any questions while shopping, our free customer service helpline is here to help. So check us out today and get back to living your surf dreams!
Free shipping
Free Shipping on orders over $49 & Easy returns
Customer service
We are available from monday to friday to answer your questions.
Secure payment
Your payment information is processed securely. We accept Afterpay!