People will always experience different things in life and it is only natural that they will have different moods. Have you ever thought that mood can actually be associated with our rash guard? Today let Attraco help you to solve the rash guard match in different occasions. 
Don't have any ideas?
Have you ever been in a situation like this? At the beginning of the day, you have no idea what to wear. This is the time to look for the black elements in your closet! Don't ever look at a black swimsuit in a dark mood. Our Black Mock Collar Rash Guard can save you from Allodoxaphobia. You can wear it to every occasion. Not just the beach or a resort. A black rash guard is an absolute closet must-have!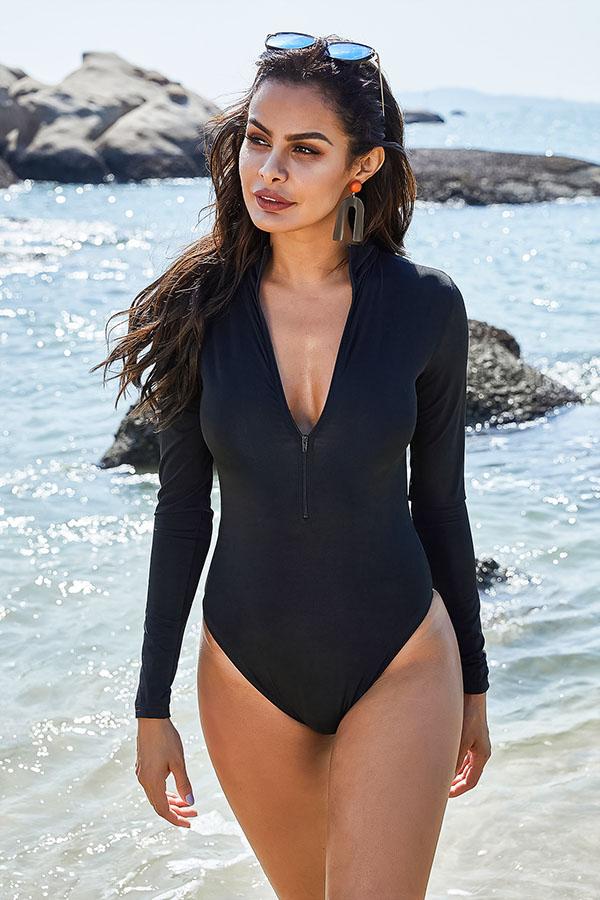 Want to a swimsuit party?
It is party time! Have you been ready for the swimsuit party? If you are not ready, pay attention to our Coconut Tree Print Cut Out Rash Guard. The high-cut design lengthens your leg. The yellow coconut tree print will catch your eyes at a party. So what are you waiting for! Wear it to a swimsuit party!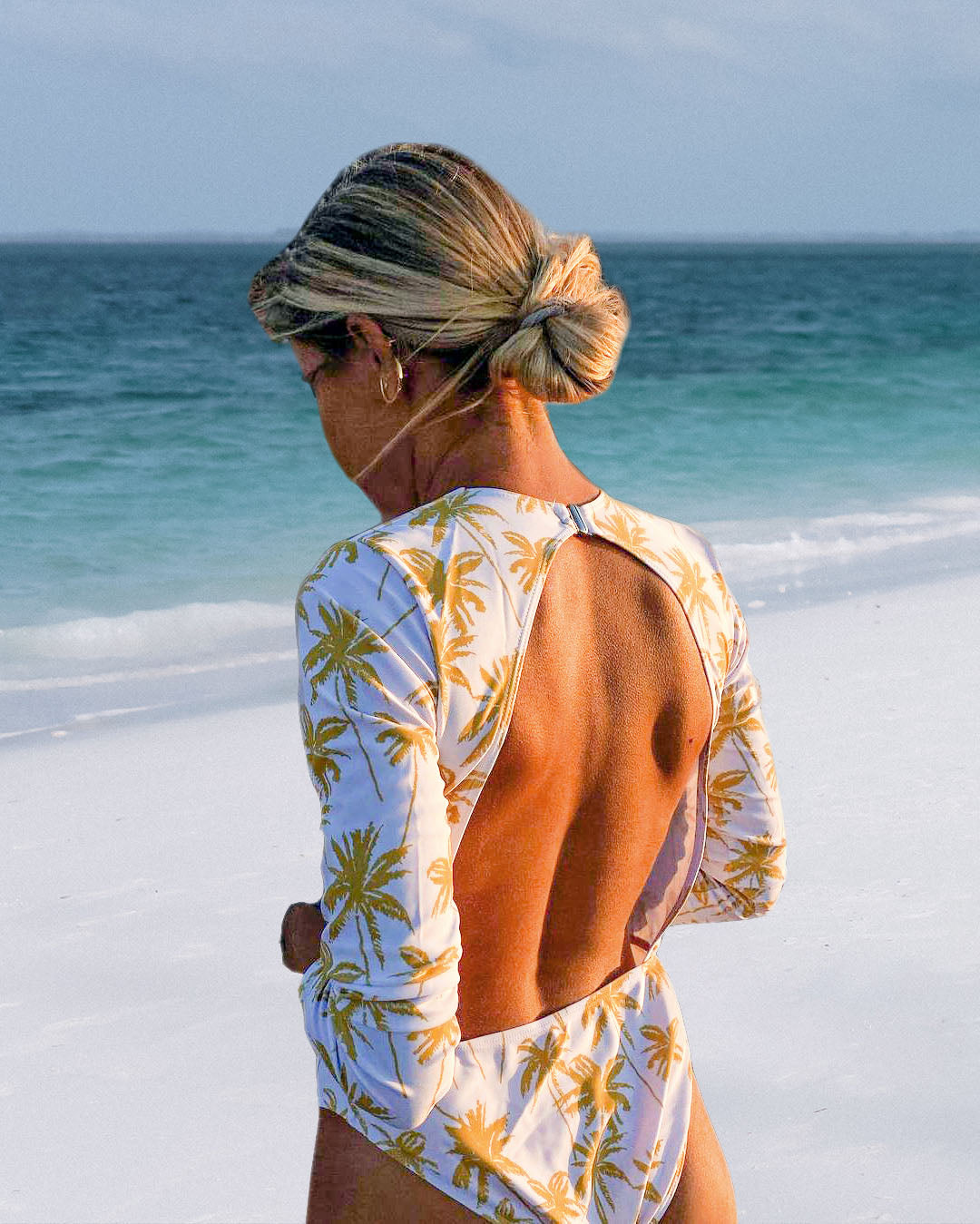 Have a good mood?
Pink and floral prints are signs of a good mood! If you want to know the trend of the printed rash guard in 2022, you can take a look at our hand-picked list. Wearing Leaf Print Open Back Rash Guard on your vacation when you're in a good mood will spice up your trip! It combines pink and floral prints to give you a vibrant and endless feeling.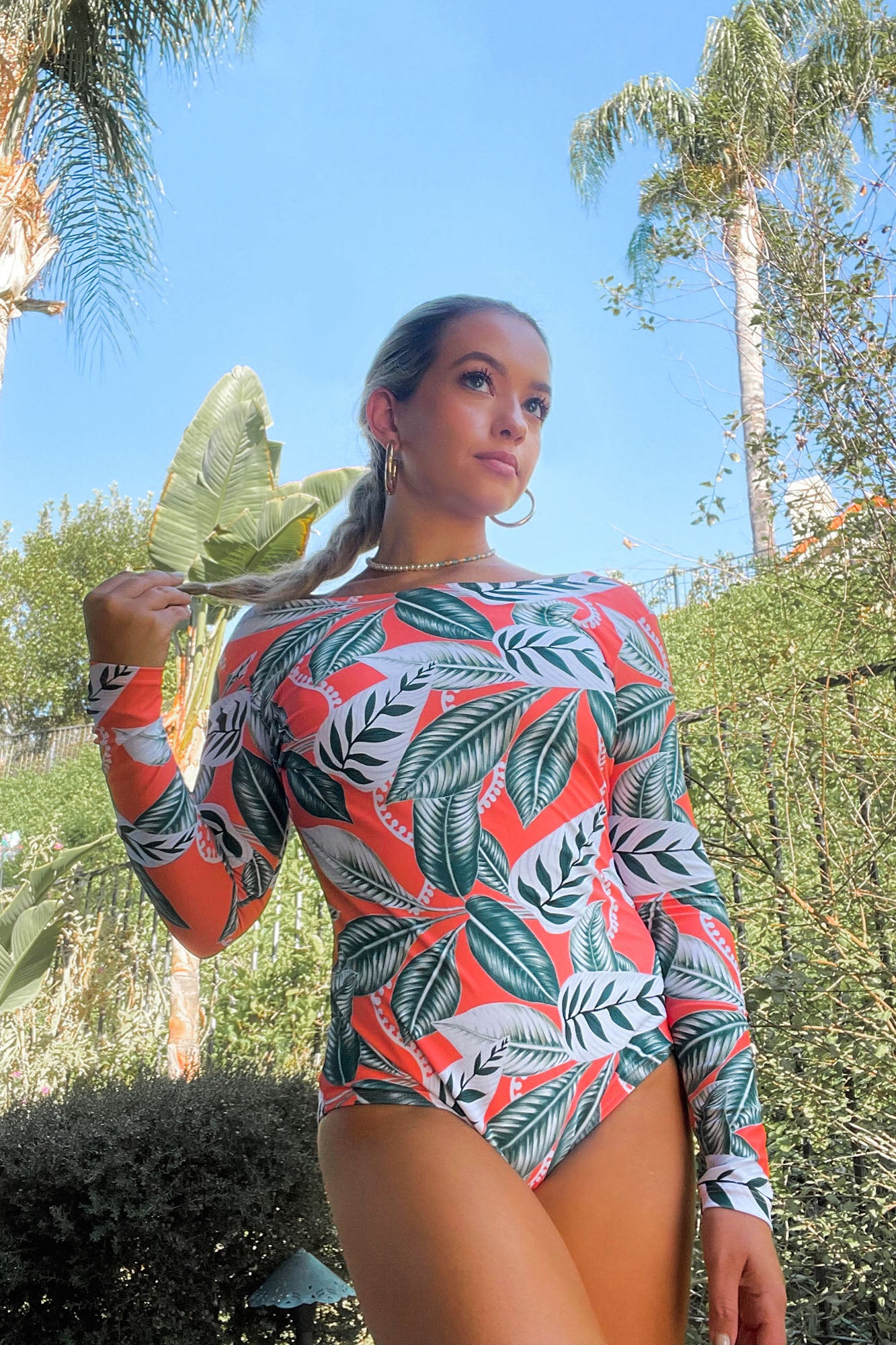 Change another style?
Do you feel that life is always the same and unexciting? Well, it's time to change your style! You can try the Tropical Print Cut Out Mesh Rash Guard, a bold design full of irregular cutouts on the chest and waist, just in time to shock the dull life. Put on this rash guard and go for a walk on the beach. Believe this look will make you feel passionate about life again.
Modest style?
If you sometimes don't like the floral rash guard, maybe you will feel anxious. Don't worry, try the modest style. Our Solid Sport Line Rash Guard is modest style. This rash guard is our hot selling basic with no extra prints, just a simple line outline. You can wear it with swim shorts or skorts according to your needs. After all, mixing and matching is also a fashion.