Filters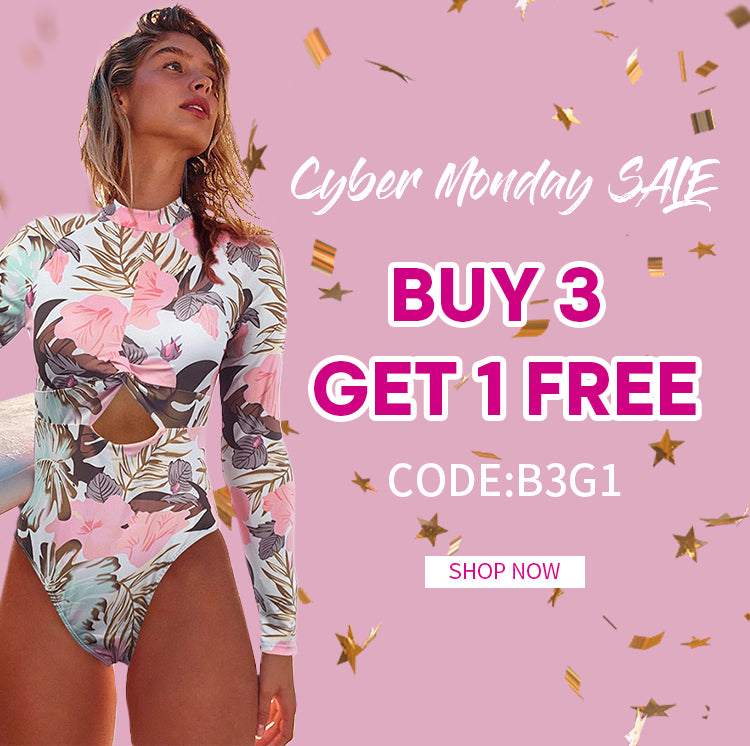 Women's Long Sleeve Rash Guard
Look no further than the women's long sleeve rash guard! Not only does it offer sun protection, but it also enhances your performance in the water. And ladies, don't worry about sacrificing fashion for function because this page have plenty of affordable and chic options out there.
Rash Guard for Women, women short sleeve rash guard, two piece rash guards, one piece rash guards, One Piece Swimsuit, Sports Swimsuit, Rash Guard
Affordable and Stylish: Shop Women's Long Sleeve Rash Guards
Gone are the days when rash guards were only available in plain, boring designs. Nowadays, there are plenty of affordable and stylish options for women to choose from. This page's long sleeve rash guards with unique patterns and bright colors that will make you stand out on the beach. Online shopping has made it even easier to find your perfect long sleeve rash guard without breaking the bank. You can compare prices and browse our collections! Investing in an affordable yet stylish long sleeve rash guard is not only practical but also fashion-forward. It adds variety to your beach wardrobe while providing sun protection – a win-win situation!
From Surfing to Sailing: How Women's Long Sleeve Rash Guards Can Enhance Your Water Activities
Our women's long sleeve rash guards are not only stylish but also functional. They can enhance any water activities, from surfing to sailing. These garments provide protection against the sun and other elements that might harm your skin while engaging in these outdoor adventures. Surfing is an exciting water sport that requires a lot of physical activity under the scorching sun. Wearing a long sleeve rash guard will protect you from harmful UV rays and prevent rashes caused by friction between your skin and surfboard. Plus, Our long sleeve rash guard come in various designs, so you can look fashionable while catching waves! Apart from their practical use, women's long sleeve rash guards also offer comfort during beach trips or poolside lounges. The lightweight fabric makes them easy to wear all day without feeling hot or restricted in movement.
Free shipping
Free Shipping on orders over $49 & Easy returns
Customer service
We are available from monday to friday to answer your questions.
Secure payment
Your payment information is processed securely. We accept Afterpay!