Beach season isn't over yet, and if you're looking for comfortable Bottoms to pair with a bikini top or swimshirts to spice up your perfect vacation,  it doesn't mean it's going to be plain swim shorts or embarrassing cheeky bottoms. We're offering you a new pairing option for this season - solid swim skort. This delightful piece provides ideal coverage and allows you to match your swimsuit without stealing any limelight flexibly. Swimming skort uses its simple silhouette to create a textured and elegant look for you! Never buy a solid swim skort, or you will love it... 
Please keep reading, we have prepared the following Solid Skort list to help you find the one you will like and are happy to show off.
Not Just a Swim Skirt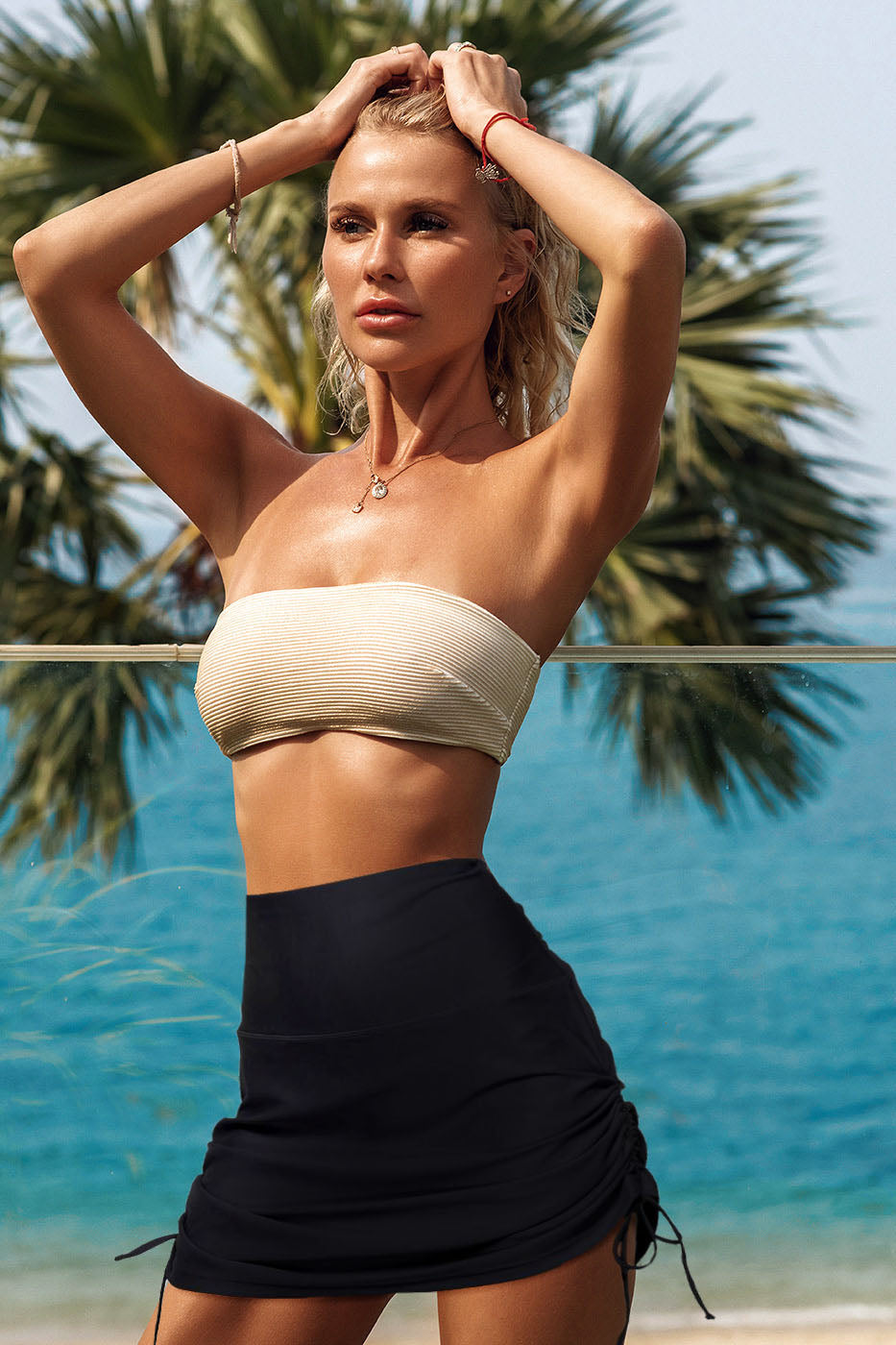 You can wear a swim skirt only when you swim? No, we need a little more rebellious spirit. this High Waisted Drawstring Ruched Swim Skort is made from breathable fabric and is perfect thanks to the drawstrings on the sides that give a fuller look to the hips. And the adjustable drawstring helps you switch to a variety of looks, from the city to the beach, this dress proves to be the perfect closet mate anywhere. Because of its simple color, it ​highlights more pleasant matching methods. With a cropped swim shirt and new canvas sneaker, you don't have to worry about going naked even if you raise the drawstring on the sides, easily creating an expressive casual look for a fun date in the city from day to night. Or wear a  Sexy Halter Bikini as a short top and add sandals for a chic beach look.
Try To Be More Naughty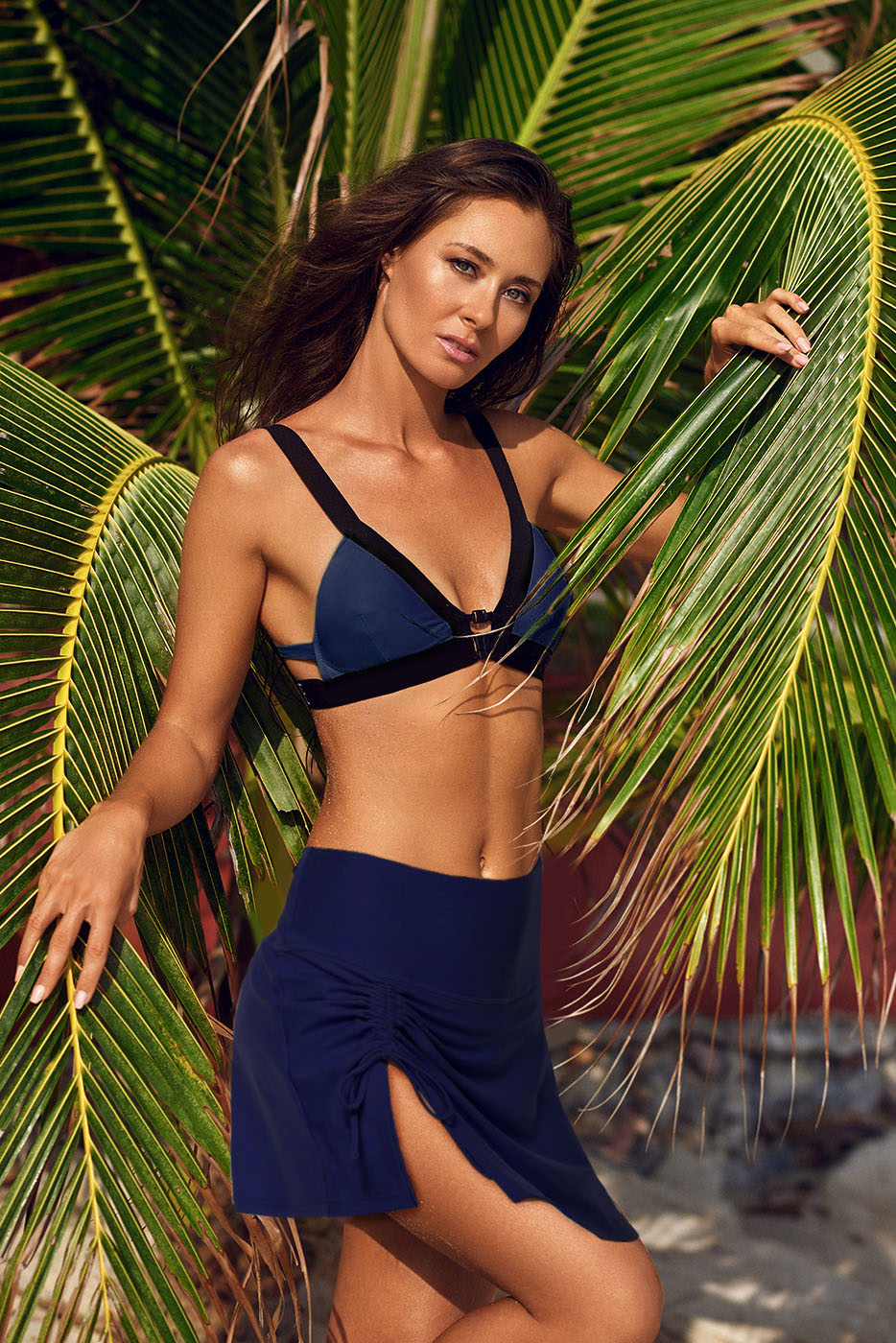 The simple appeal of a solid swim skirt is undeniable, and if legs are your favorite body feature to show off, then this Side Drawstring Swim Skort is a great choice. It will visually elongate your legs in a playful and sexy way by pulling the drawstring tight on one side. At the same time, the adjustable tie means that you can customize the fit of the swim skirt, providing more space for the part you want to show off. In addition to showing off your superior proportions, this dress is perfect for sports with the Snug Fit Womens Long Sleeve Rash Guard. Whether you're throwing a Frisbee on the shore with your puppy or playing beach volleyball with friends, you're creating a relaxed look and showing positive sportsmanship!
Sweet Island Style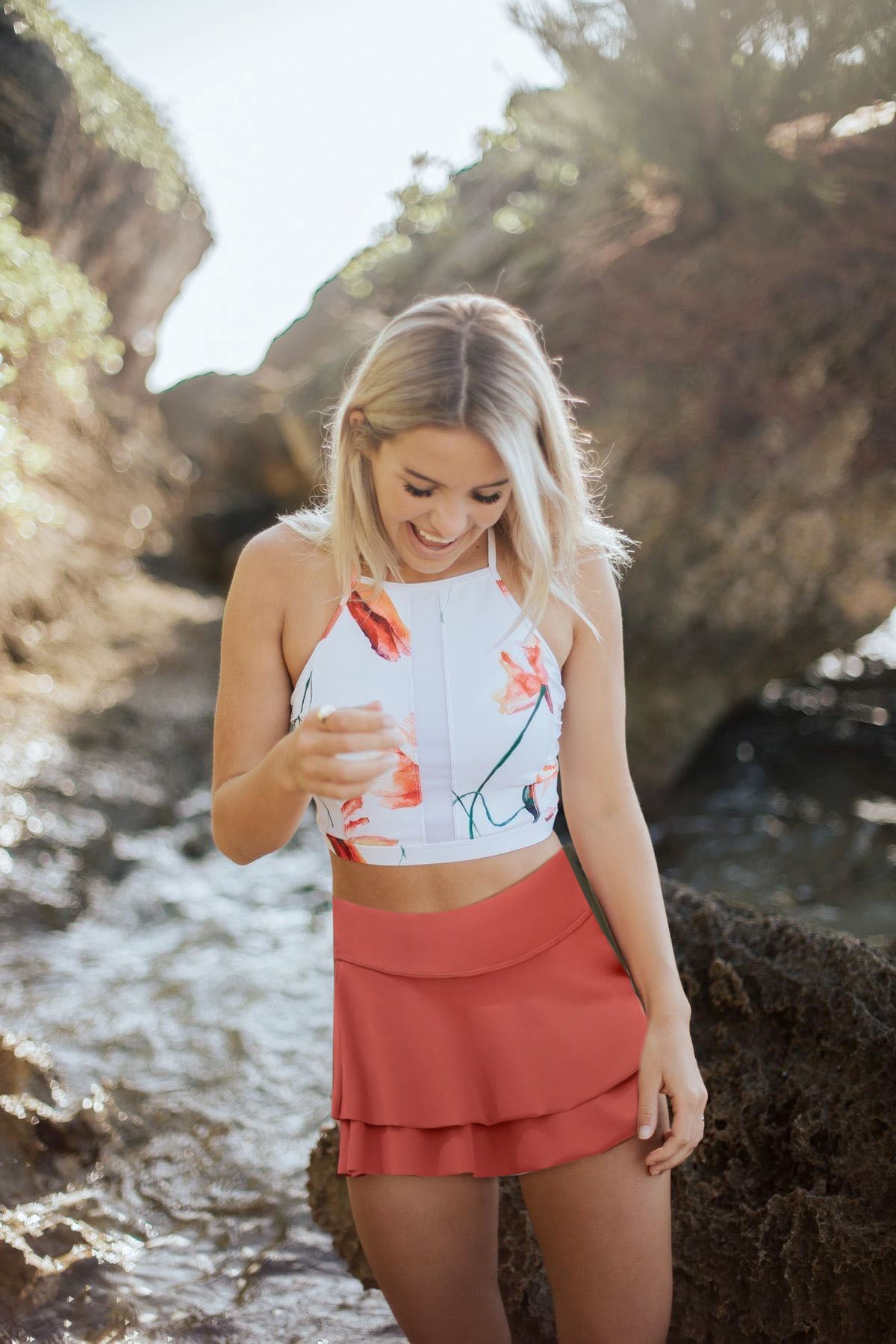 Purists will love the sweet style of this Pink Two-tiered Skort, bright colors give your summer look more vitality. This is the swim skort you should bring on your next island vacation because it complements the waves. If you are in a dilemma between one-piece and split, this skirt will give you new inspiration for matching. The high waist design perfectly highlights your tight tummy and slim waistline, and the double-layered skirt is so pleasing to the eye. Because it is a solid skirt, you can leave more creative space for the top, whether it's a tennis match with a Boho Print Blue Bikini Top or a morning run with a sports tank, this skort will be the best of your lot.
Can Also Be Sexy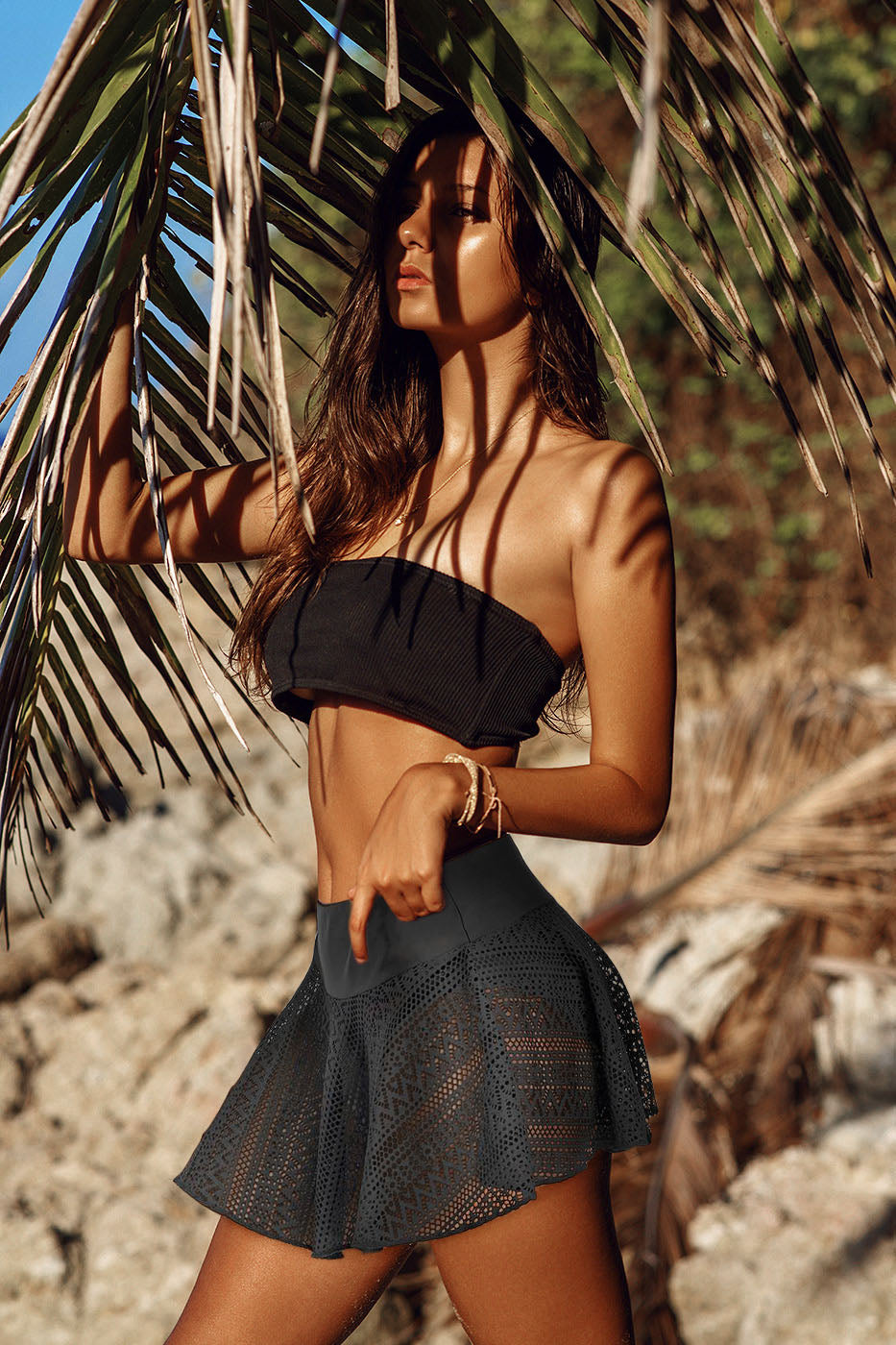 If you want to create a sexy look on the beach or the pool party, what is the one item other than the bikini? The Hollow Lace Swim Skort may be able to bring new inspiration to your beach style. Charming hollow design, breaking the plain skirt boring style, more highlight the feminine charm. The naked space is kept balanced in a way that an ordinary bikini cannot be. We're in love!Style With your favorite black bikini tops and cute beach bags to create the perfect outfit for a daytime event or party! If you like the design of our skort, it is also available in navy.