Our lives are surrounded by color, just like the fresh tulips on the dinner table and the different but equally vibrant prints on our clothes, all reflecting our expectations and love for color, oh no, for life. On this surf trip, you'll want to express the joy of the moment with a unique print on a sunny beach as well. It's time to add some new style to your swimwear closet. Too many choices? Does it overwhelm you?
We will according to the popular trend of printing help you narrow range, from vibrant tropical floral to romantic Boho prints, prepare printed rash guard swimsuits suitable for every sort of Coastline style!
Tropical Florals---E

nergetic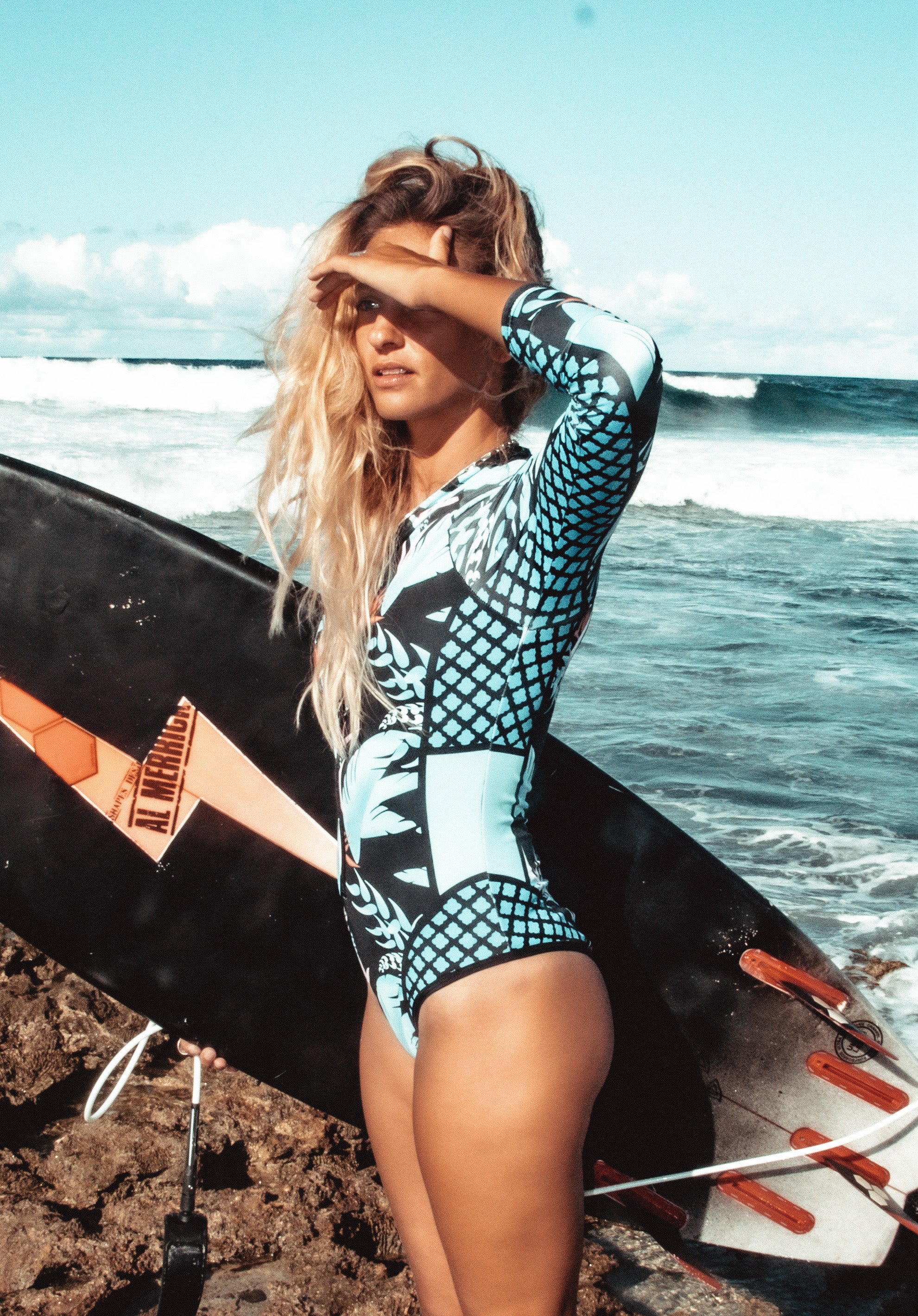 If blue ocean, sandy shorelines and lush palm trees come to mind when we imagine a beach vacation, you might also like this Leaf Printed Women's One Piece Rash Guard. For those who want a non-traditional tropical print, this tropical bathing suit brings an alternative take on Hawaiian style. Unlike the olive green of old, the palm leaves blend with the colors of the ocean to create the perfect rash guard for you, and it looks especially good when your hair is wet. Whatever paradise means to you, you can find in it the ocean where you belong.
Daisy Print---R

elaxed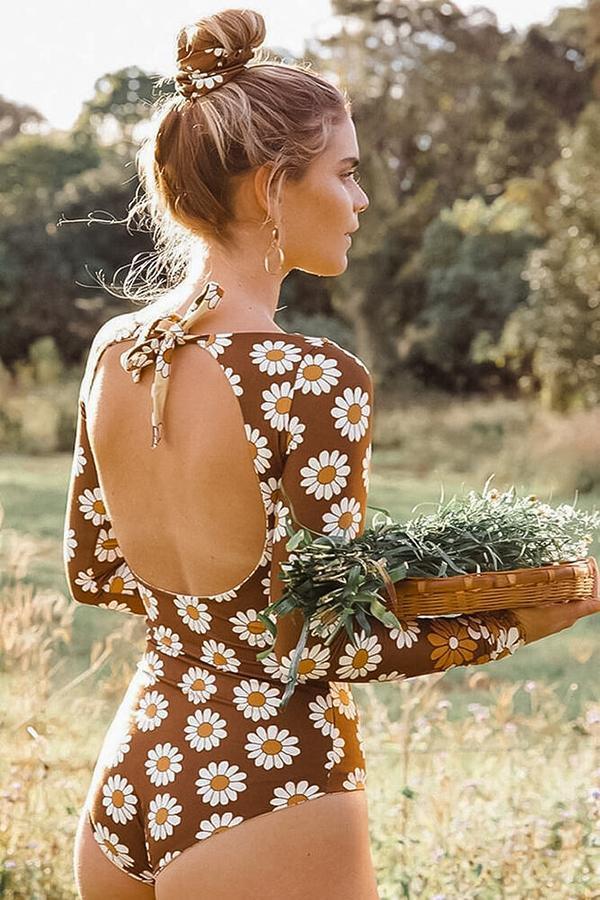 With the nostalgia of the 60's, daisy prints have re-entered our vision, and its soulful beauty and repetitive typographic expression make all leisure time more lovely. The vintage daisy swimsuit like this Brown Daisy Floral Cut Out UPF50+ Rash Guard and the lace-up back bring a stunning sweet look. The cut-out design on the back ensures that all eyes are on you.
Animal Print---D

aring
The jungle theme consisting of leopard, snake and zebra prints brings a free-spirited vibe from the forest to the beach, creating a wild seaside look. So wearing animal prints to the beach is a unique choice because everyone else will be wearing bright colors or beach scenes, while seemingly understated shades like animal prints will stand out more on the beach, maximizing the visual impact. This Leopard Cut Out UPF50+ Rash Guard outlines leopard print in a more direct form, along with your fabulous figure, and provides the all-day comfort and superior UV protection you've been looking for. Excellent performance and bold print, these are perfect reasons to buy it!
Boho Print---S

erene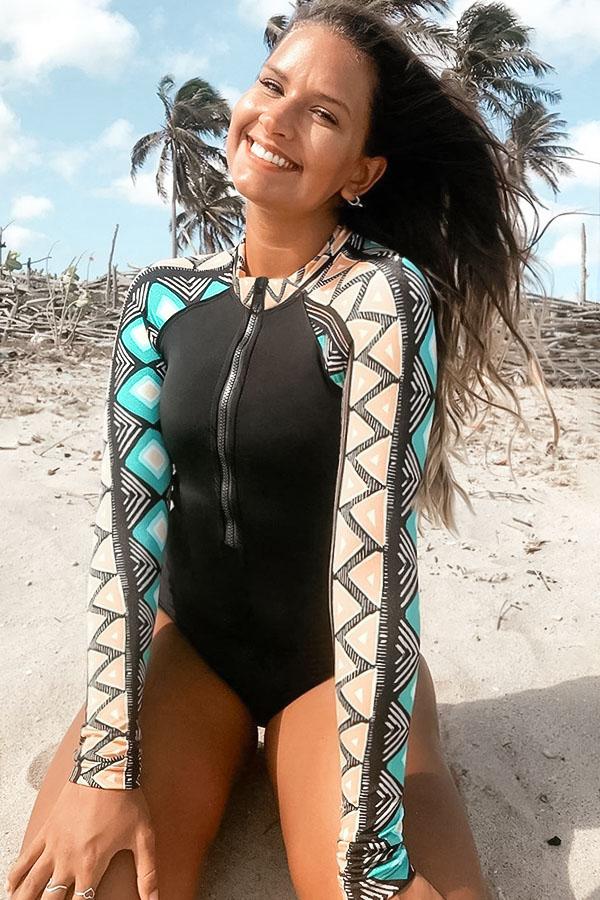 The mysterious and gorgeous boho style shows us a carefree attitude to life with its intricate striped design and elegant colors. While we're talking about classic boho prints, we shouldn't overlook the Boho Sleeve UPF50+ Zippered Rash Guard. Built-in pads and waisted create an attractive silhouette. It also blends two incompatible styles into one - a sporty silhouette and a unique bohemian print, that's a bit unexpected but fully appropriate! The combination of inspirational colors and abstract striped prints on the sleeves adds vitality to the dull black body.