1.Rash Prevention
A rash guard primary purpose is to protect surfers from the abrasions that can be caused by sand and waxy residue on their surfboards. Although the typical rash is caused by sliding on and off a rough board, rash guards also protect children from their enthusiastic days on the sandy shore. Orchestrated with flatlock stitching and lightweight, quick drying material, wave enthusiasts can endure a longer, more comfortable ride.
2.Sea Armor
No matter how warm the sun feels on the sand, it is always colder under water. Not to be confused with a wetsuit, a rash guard basic purpose is not to keep you warm; the extra layer that a rash guard provides is an easy alternative when the weather a too warm for a full wetsuit. Temperature aside, a rashie can also serve as a defense against foreign sea particles. With its added coverage, a rash guard will keep your heat in and ocean scraps out.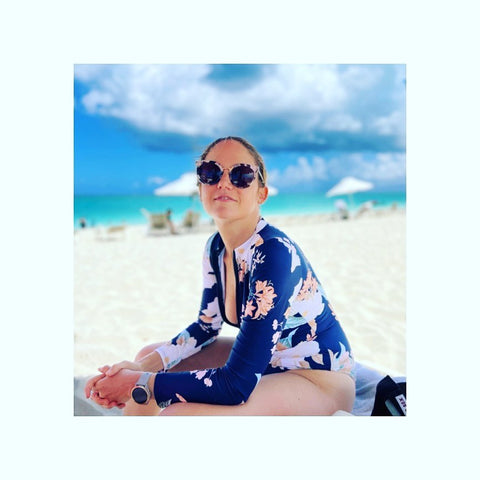 3.Sun Safety
Whether you are waiting for the perfect wave or building a state of the art sand castle, you are exposed to damaging sun-rays. Today, rash guards are designed to add extra coverage to your basic swimwear in order to prevent sunburns. In order to ensure efficient sun protection, most rashies are manufactured with Ultraviolet Protection Factors (UPF). Rash guards are not used to replace sunscreen lotion, but the two preventatives serve as a dynamic duo when worn together.
4.Swim Shirts
In variation from a classic rash guard, a swim shirt is a relatively new addition to the swimwear family. Although it is not a traditional rashie, a swim shirt is growing in popularity as an alternative form of sun protection. The loose fit makes it a more versatile, casual derivative of the rash guard.
As if the benefits of rash guards are not enough, today rashies are seen making a splash in surf, sport and swim fashion. Varying in colors, shapes and sizes, brands are taking these rash preventing, sun protecting shirts to a new level. Whether you want short, long or sleeveless, there is a rash guard to fit your every summer style. Don't let the cold water and hot weather put a damper on your fun in the sun; rock a rashie to your next water excursion.