Long Sleeve One Piece Swimsuit
Filters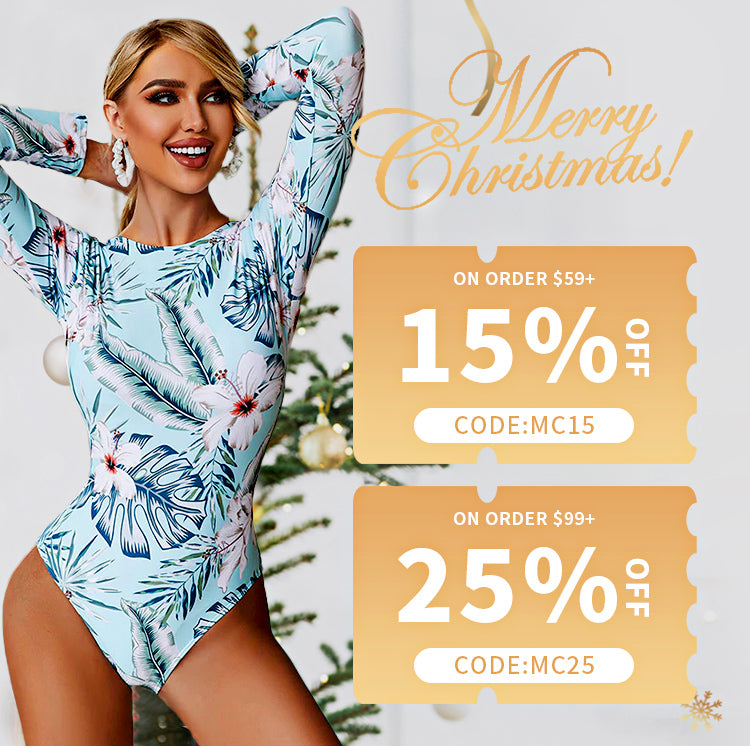 Sold out
Long Sleeve One Piece Swimsuit
For people with fair skin, they tend to choose long-sleeved swimsuits when swimming because they can block the sun. Hence, they are popular among both young and old people, and many people buy them.
One Piece Swimsuit, Women long sleeve rash guards,  women short sleeve rash guard,  two piece rash guards,  one piece rash guards
What material is best for long-sleeved swimsuits?
Transparent materials are the best choice for long-sleeved swimsuits as they are extremely lightweight, breathable, and not hot on the body. They are also effortless to wear and feel very comfortable, making them an excellent option for anyone looking to purchase a long-sleeved swimsuit.
What are some tips for styling long-sleeved swimsuits?
Long-sleeved swimsuits can be paired with a zipper sun protection triangle swimsuit for a slimming effect and to accentuate a woman's charm. It is a popular choice among many female swimmers.
Pairing a long-sleeved swimsuit with diving trousers or hot spring swimsuits creates a youthful and fashionable look, which is also a favorite among many women.
What is the best way to wash a long-sleeved swimsuit?
Using soap is the best way because it won't damage the fabric and can make the clothing exceptionally white with a mild fragrance. Therefore, when washing a long-sleeved swimsuit, soap can be a good choice.
Free shipping
Free Shipping on orders over $49 & Easy returns
Customer service
We are available from monday to friday to answer your questions.
Secure payment
Your payment information is processed securely. We accept Afterpay!