Filters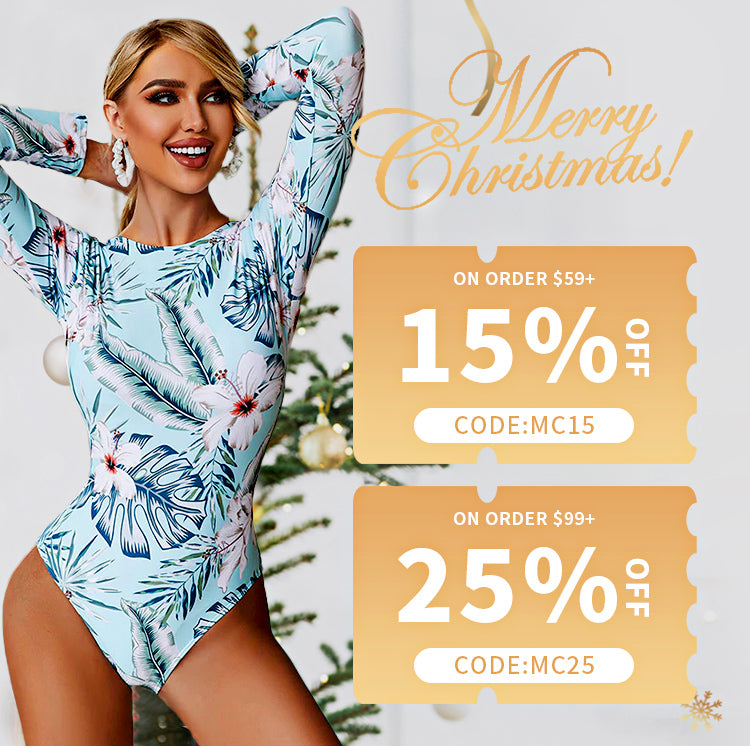 Sold out
Main styles of rash guard for women
Welcome to our store, where you can find the perfect rash guard women for your next beach trip or watersport activity. Our collection of rash guards offers both style and functionality to keep you safe and comfortable in the water while enhancing your overall look on the beach. From long sleeve rash guards to short ones, we have everything you need to make a statement this summer season.
Women short sleeve rash guard, Two piece rash guards, One piece rash guards, One Piece Swimsuit, Sports Swimsuit, Rash Guard
Buy Rash Guard Women at Our Store
Our selection includes long sleeve rash guards, short ones, one-piece suits, two-piece sets, and more. With so many styles to choose from, you're sure to find something that fits your preferences perfectly. What's more is that we pride ourselves on providing high-quality products at affordable prices! So why wait any longer? Browse our collection today and find the perfect rash guard women for your next adventure in the water.
Safe and Secure Rash Guard Women
When it comes to selecting the right rash guard for women, safety and security are of utmost importance. After all, you'll be spending a lot of time in the sun and water while wearing it. At our store, we understand the need for safe and secure rash guards that will keep you protected from harmful UV rays. That's why we only offer high-quality rash guards made with durable materials that won't easily tear or fade over time. We also take extra measures to ensure that our rash guards fit snugly without feeling too tight or restrictive. This means you can move around freely without having to worry about your top slipping off or riding up at an awkward moment. In addition to providing excellent protection from the sun and water, our rash guards are designed with your comfort in mind. We use soft fabrics that feel great against your skin and won't cause any irritation or discomfort even after hours of wear.
Flattering Cuts and Styles of Women's Long Sleeve Rash Guard to Enhance Your Beach Look
When you think of beachwear, the first thing that comes to mind is probably a bikini or swimsuit. However, long sleeve rash guards have become increasingly popular in recent years due to their functionality and stylish design. Not only do they protect your skin from harmful UV rays, but they also enhance your beach look with their flattering cuts and styles. One popular style of women's long sleeve rash guard is the fitted silhouette. This form-fitting cut hugs your curves in all the right places while still providing full coverage. It's perfect for those who want to show off their figure without baring it all. In addition to varying fits, there are also different sleeve lengths available. Long-sleeved rash guards provide extra protection against sunburns while short-sleeved options allow for more breathability and movement. Don't forget about color and pattern choices! From classic solid colors to fun prints like tropical florals or bold stripes, there are endless options available to match any personal style. Incorporating a long sleeve rash guard into your beach wardrobe can not only protect your skin but elevate your look as well with its various flattering cuts and styles.
Look Stylish and Feel Comfortable in Cute Designs of Women's Short Sleeve Rash Guards
When it comes to beachwear, women's short sleeve rash guards are a must-have for any fashionable and active woman. Not only do they provide excellent protection from the sun's harmful rays and irritating sand particles, but they also come in cute designs that can elevate your style game. At our store, you'll find an array of options when it comes to short sleeve rash guards - from vibrant colors to playful prints that can make you stand out on the beach or at the pool. Our collection features flattering cuts that hug your body comfortably without feeling too tight or restrictive. What makes our women's short sleeve rash guard collection even better is its versatility. You can wear them with bikini bottoms, board shorts or high-waisted swimwear for a chic look. They're perfect for surfing, paddleboarding, snorkeling and other water activities where freedom of movement is key. Our selection includes different sleeve lengths so you can choose what works best for your needs and preferences. Whether you opt for cap sleeves or no sleeves at all, our women's short sleeve rash guards will keep you cool while making sure you look great doing it.
Dive into Watersport Activities with Confidence Wearing Our Durable One Piece Rash Guards
Our one piece rash guards are perfect for those who love watersport activities. Whether you're surfing, paddleboarding, or swimming, our durable rash guards will keep you protected from the sun and abrasions.
Don't let the fear of sunburns or rashes hold you back from enjoying what nature has to offer. Dive into watersports activities confidently wearing our durable one piece Rash Guards Women!
Stay Warm and Protected in Style: The Two Piece Rash Guard Women Tight Fit for Your Next Beach Trip
The Two Piece Rash Guard Women Tight Fit is perfect for women who want to stay warm and protected while still looking stylish on their next beach trip. This type of rash guard provides maximum coverage that protects the skin from harmful UV rays and abrasions caused by sand or waves. Another great thing about this type of rash guard is its versatility. You can mix and match different colors and designs to suit your mood or preference. It's also easy to pair with other swimwear pieces such as bikinis or board shorts, giving you more options when it comes to style.
So why wait? Visit our store now and find your perfect long sleeve rash guard today!
Free shipping
Free Shipping on orders over $49 & Easy returns
Customer service
We are available from monday to friday to answer your questions.
Secure payment
Your payment information is processed securely. We accept Afterpay!